Hourly Florida Panhandle to Orange Beach Alabama Surf Report
Thursday October 6 5:06 PM EDT
TROPICAL DEPRESSION TWELVE
1009 Mb
DEPRESSION SHOULD BECOME A REMNANT LOW OR DISSIPATE BY TONIGHT
LOCATED 800 MI...1290 KM WNW OF THE CABO VERDE ISLANDS
Aloha Panhandlers this is the machine with the Thursday afternooner surf report. into the hour. The surf is down! Currently on Panama City Beach west-southwest winds 8 to 10 knots. . Check out the 16 day wave and wind forecast
Check out the live beach cam at bottom of page. Stay tuned to buoys, weather and models for an in depth look at the sea state. This report was updated and created at 5:06 pm. This is the secret spot on the web with all the relevant Florida surf data. Hourly updates around the clock.
16 Day Surf Forecast
Pro wind and wave forecast. The breakdown below is more in-depth and covers 16 days for advanced users
Florida Panhandle Surf Report full 16 Day for wind and waves.
+National Hurricane Center is issuing advisories on Tropical Depression Twelve and Potential Tropical Cyclone Thirteen . They report a high chance of formation (near 100 percent) over the next five days.The Swellmachine's WX Page displays 26 of the latest updated storm and forecasting images. Take a look at the GFS modeling for the Western or Full Atlantic. The next storm name on deck is Julia. A total of 55 Hurricane season days ahead. Have an awesome afternoon.
NHC Five Day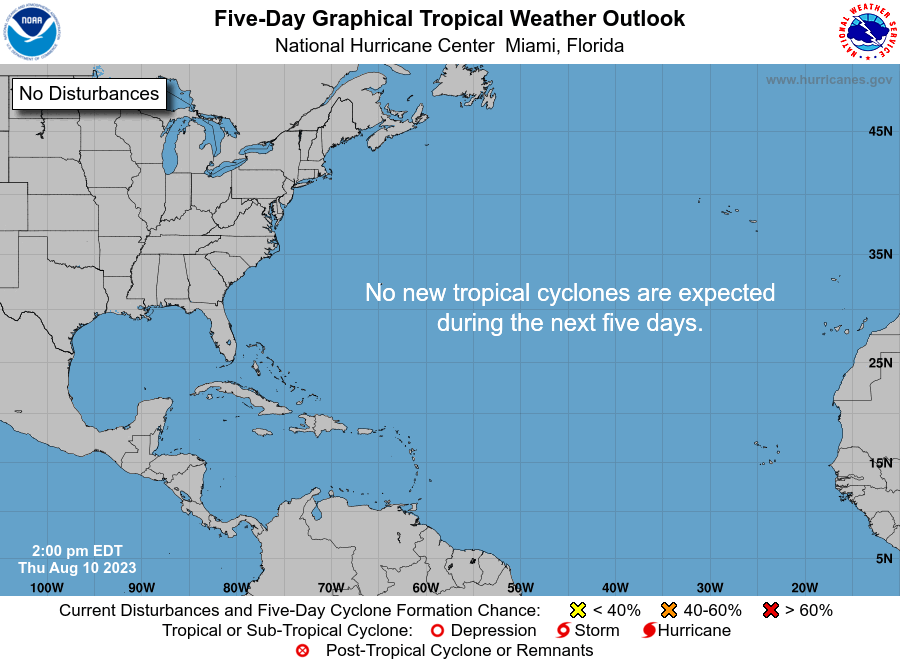 Track The Tropics:
Marine Forecast
Gulf of Mexico Marine Watches, Warnings and Advisories Check all Gulf of Mexico Marine Zones.
Coastal Panhandle Weather & Alerts
Weather Forecast linked below by county:
Florida Weather Menu covering entire state. Coastal and inland counties. Alerts, watches and warning includes with each forecast.
All Florida Watches, Warnings and Advisories for the state of Florida.
42012 Wave Buoy
Orange Beach Al
Timestamp 04:20 PM EDT
Wave height: 0.6 ft
Average Wave Period : 3.3 s
| | | | |
| --- | --- | --- | --- |
| Time | Wave Height | Period | Direction |
| 04:00 PM | 0.7 | -- | -- |
| 03:00 PM | 0.7 | -- | -- |
| 02:00 PM | 0.7 | -- | -- |
| 01:00 PM | 1.0 | 3 | WNW |
| 12:00 PM | 1.0 | 3 | WNW |
| 11:00 AM | 1.0 | 3 | WNW |
42039 Wave Buoy
Pensacola
Timestamp 03:50 PM EDT
Swell Direction : 359 ° N
Wave height: 0.9 ft
Dominant Wave Period : 3 s
Average Wave Period : 3.5 s
| | | | |
| --- | --- | --- | --- |
| Time | Wave Height | Period | Direction |
| 03:00 PM | 1.0 | 3 | N |
| 02:00 PM | 0.7 | -- | -- |
| 01:00 PM | 0.7 | -- | -- |
| 12:00 PM | 0.7 | -- | -- |
| 11:00 AM | 1.0 | 4 | SE |
| 10:00 AM | 1.0 | 3 | N |
42036 Wave Buoy
West Tampa
Timestamp 03:50 PM EDT
Wave height: 0.6 ft
Average Wave Period : 2.8 s
| | | | |
| --- | --- | --- | --- |
| Time | Wave Height | Period | Direction |
| 03:00 PM | 0.7 | -- | -- |
| 02:00 PM | 1.0 | 3 | E |
| 01:00 PM | 1.0 | 3 | E |
| 12:00 PM | 1.0 | 3 | E |
| 11:00 AM | 1.0 | 3 | ESE |
| 10:00 AM | 1.0 | 3 | ESE |
Sunrise and Sunset
| | |
| --- | --- |
| Sunrise | 6:42 am |
| Sunset | 6:25 pm |
| | |
| --- | --- |
| Sunrise | 6:48 am |
| Sunset | 6:31 pm |
| | |
| --- | --- |
| Sunrise | 6:38 am |
| Sunset | 6:20 pm |
Moon Phase
Waxing Gibbous
Tides Panhandle
| | | | |
| --- | --- | --- | --- |
| Date | Time | Feet | Tide |
Panama City Beach

Date
Time
Feet
Tide
2022/10/06
07:44 AM
1.75
H
2022/10/06
05:30 PM
0.51
L
Alabama Point

Date
Time
Feet
Tide
2022/10/06
08:31 AM
0.89
H
2022/10/06
05:55 PM
0.01
L
PCBF1 Wind Station
Panama City Beach
Timestamp: 04:18 PM EDT
Wind Direction : 250 ° WSW
Wind Speed: 7.6 kts
Wind Gusts: 9.5 kts
Water Temperature: 78 °f
| | | | |
| --- | --- | --- | --- |
| Time | Wind Speed | Wind Gust | Direction |
| 04:00 PM | 7.6 | 9.5 | WSW |
| 03:00 PM | 7.6 | 7.6 | WSW |
| 02:00 PM | 5.7 | 7.6 | WSW |
| 01:00 PM | 7.6 | 7.6 | WSW |
| 12:00 PM | 1.9 | 3.8 | WNW |
| 11:00 AM | 3.8 | 5.7 | NNE |
| 10:00 AM | 5.7 | 7.6 | NNE |
| 09:00 AM | 3.8 | 7.6 | NNE |
| 08:00 AM | 5.7 | 7.6 | NNE |
| 07:00 AM | 5.7 | 7.6 | NNE |
PCLF1 Wind Station
Pensacola
Timestamp: 04:18 PM EDT
Wind Direction : 200 ° SSW
Wind Speed: 5.7 kts
Wind Gusts: 9.5 kts
Water Temperature: 76 °f
| | | | |
| --- | --- | --- | --- |
| Time | Wind Speed | Wind Gust | Direction |
| 04:00 PM | 7.6 | 9.5 | WSW |
| 03:00 PM | 7.6 | 7.6 | WSW |
| 02:00 PM | 5.7 | 7.6 | WSW |
| 01:00 PM | 7.6 | 7.6 | WSW |
| 12:00 PM | 1.9 | 3.8 | WNW |
| 11:00 AM | 3.8 | 5.7 | NNE |
| 10:00 AM | 5.7 | 7.6 | NNE |
| 09:00 AM | 3.8 | 7.6 | NNE |
| 08:00 AM | 5.7 | 7.6 | NNE |
| 07:00 AM | 5.7 | 7.6 | NNE |
Live Cam
About
The Swell Machine is for professional, intermediate and beginner water sport enthusiasts. Updated live reports several times an hour; posting wind, wave, surf and tide conditions - 24/7. Whether you are into surfing, swimming, kayaking, surf ski, paddle boarding or simply a casual beachcomber this is the place for you. This website covers all of Florida with surf reports and forecast. These reports and forecast include the East Coast of Florida, the Florida Panhandle and West Florida.This page covers the Florida Panhandle to part of Alabama. Including the beaches of Pensacola Beach, Gulf Breeze, Navarre Beach, Fort Walton Beach, Destin, Dauphin Island, Fort Morgan, Gulf Shores and Orange Beach. We always are adding more areas, additional weather reports and forecasts. Everyone at the Swell Machine is a water sports enthusiast and we designed our site to be a one stop shop for all surf data. We also live in Florida and play in the same waters. So we merge local knowledge into our reporting system. Our goal is keeping the machine running as smooth as possible for our visitors. Thank you for visiting the machine. Questions or comments? Please feel free to contact info@swellmachine.com